Nouvelle Kitchen - Chef Rick Barbata Facebook →
For Rick Barbata's most recent goings on check out the Nouvelle Kitchen Facebook page.
3 tags
Sample Menus →
http://nouvellekitchen.com/images/nouvellekitchen_holiday.pdf - New! http://nouvellekitchen.com/images/nouvellekitchen2012fallmenu.pdf - New! http://nouvellekitchen.com/images/ricksmenu.pdf http://nouvellekitchen.com/images/bistrozroomservice.pdf http://nouvellekitchen.com/images/nouvellekitchenalska.pdf http://nouvellekitchen.com/images/dukesmenu.pdf ...
2 tags
A little bit about Rick Barbata
Being a chef from Los Angeles, Rick Barbata's culinary career began at Spago on Sunset Boulevard working with the then unknown, Wolfgang Puck. It was there when Wolfgang Puck started incorporating the whole California cuisine concept to the world. Salmon and goat cheese on a pizza, what? It was absolutely unheard of at the time. That man alone helped change the world and the world's interpretation...
3 tags
Rick's redefining the familiar in...
We recently enjoyed a very fine dinner at Rick's, the new restaurant in Portland's East End. This renovated storefront is now a pretty cafe, freshly painted and cleverly partitioned to maximize what had been little more than a large square room. The track lighting is dim and glowing, and the antique desk used for reception, the wooden sideboard used to store table settings and...
Chef@Home brings fine dining to you - Metro...
By Eliza Price for Metro Magazine "Wonderful aromas of great cooking linger to tempt you, your refrigerator is full of gourmet meals and your kitchen is left spotless. Easy." Yeah, sure. Whatever. As unlikely as it may seem, it's the mantra of what Chef Rick Barbata's personal, "Chef@Home" service. His goal, he said, is to be the person to make people's lives easier by bringing healthy food and...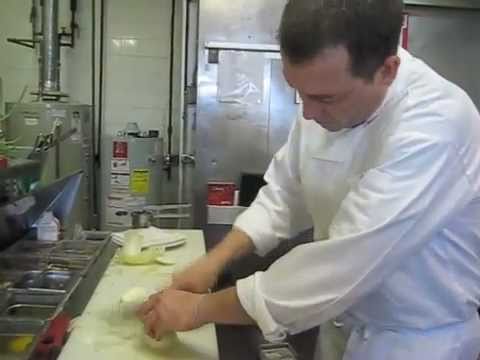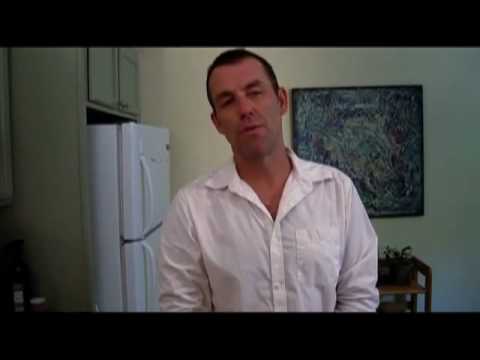 Rick's Maine Crab Cakes with Watercress and...
(as seen in Port City Magazine) Crab Cakes: 1 pound Maine crabmeat 1 cup créme fraiche or reduced cream 4 slices lightly toasted French bread 1 egg, beaten Zest and juice of 1 lemon 3 tablespoons finely diced red bell pepper 2 tablespoons snipped Italian parsley 1 teaspoon finely chopped fresh mint 1 teaspoon Old Bay seasoning 1/8 teaspoon white pepper Dash cayenne pepper 1 teaspoon sea...
Meet Your Neighbor: Rick Barbata, Personal Chef...
Rick understands how families have to stretch their food budgets because of rising food prices and economic uncertainty. So, the focus in his 'home on your range' service has become more family-friendly than ever. It's intended to make families food budgets last longer than ever while catering to their favorite foods and special diets. MHN readers may well remember Rick's Restaurant which was...
1 tag
Chez your place? By Andy King
Nice write up from Portland Phoenix about my personal chef business back when it was called "Chef@home". Chez your place? Think personal chefs are only for the privileged? Then feel privileged BY ANDY KING It had been years since I'd seen someone wearing chef's whites in my very own kitchen. My checkered pants and clogs have long since been hung in the closet alongside wife...
Sophia's takes on Portland's favorite meal - Andy...
Worked alongside the genius baker and chef, Stephen Lanzalotta, at Sophia's. excerpts from the article - (full story link here) Stephen Lanzolotta, Sophia's owner, and Chef Rick Barbata, formerly of Rick's as well as his own personal chef business, have added another dimension to the bakery's multi-faceted mission. Part bakery, part restaurant, part art gallery,...
Rick Barbata Chef Profile - CookEatShare →
For Meeper - RIP 10/01/10
it's raw dream ache it's true vision above those near it's sordid light always runs mean would heave a thousand shadows and when delirious moments soar and scream through the void of love the moan and rave and sweatly spray boiling hot in a purple forest of frantic whispers i swim drunk through the moon and you may watch the show, girl repulsive and gorgeous behind death enormous...
Honor Roll →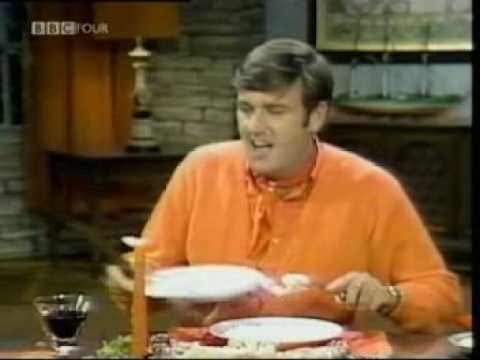 A little bit about me.
Describe your background/history-where are you from? I was born and raised in Hollywood, California. I had a lot of fun walking to school every day down Hollywood Boulevard and was exposed early on to some of the darkest sides of urban street life than any 10 year old should be exposed to. I dug it. It hardened me a little and helped me appreciate all the aspects of how difficult life life can be...
1 tag
The Cow Palace
My dad's rancher friend Phil got me the job when I turned eighteen, when my working life hadn't started in earnest yet. Sure, I had made an attempt at a couple of banal, crappy jobs before. I harvested asparagus on Phil's ranch one season, and I swear my back still aches from those ten-hour days of stooping and cutting. I worked on a strawberry farm another time, trailing poor, migrant,...